Updated Constitution and Bylaws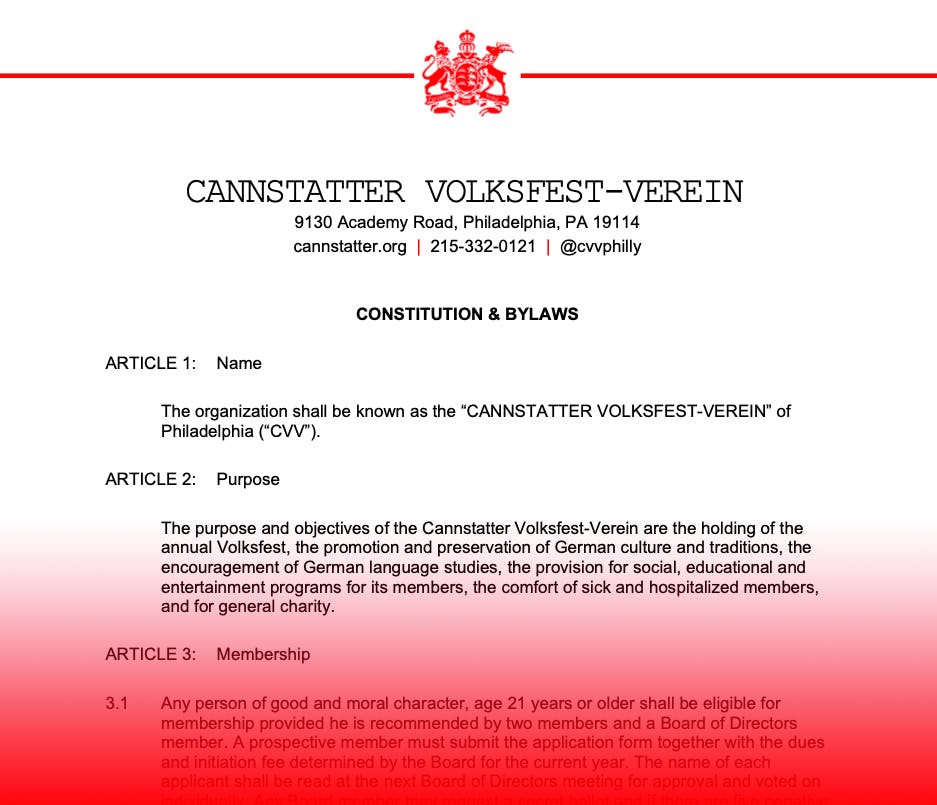 The CVV Board of Directors has worked diligently to update our Bylaws to make them clearer and to update some content within the document. It was our goal to preserve the intent of our founding fathers while cleaning up some language and formatting.

The document was presented to our members on Sunday, November 8 at 2:00pm for ratification. It was overwhelmingly approved by those present by a vote of 32 to 1.
At the conclusion of the meeting, we enjoyed fellowship with one another over complimentary beer and snacks.
Many thanks to those who attended.
We sincerely appreciate your participation in our club's affairs!
Download the updated document here:
Cannstatter Volksfest-Verein Constitution & Bylaws, Updated November 2020